MUSIQ is designed as an innovative research and training network, where we will recruit 15 Early Stage Researchers to work toward the central ambitious goal of developing the next-generation optical microscopy exploiting quantum coherent nonlinear phenomena. The network brings together a unique team of 7 world-leading academics and 5 high tech companies at the forefront of optical microscopy and ultrafast laser technology developments merged with fundamental understanding of coherent light-matter interaction phenomena, development of quantitative image analysis tools, and biomedical/pharmaceutical real-world applications.
MUSIQ will enhance the career perspective of the recruited ESRs by training them in a broad range of scientific, technical and transferable skills, through a unique combination of projects, secondments, and tailored courses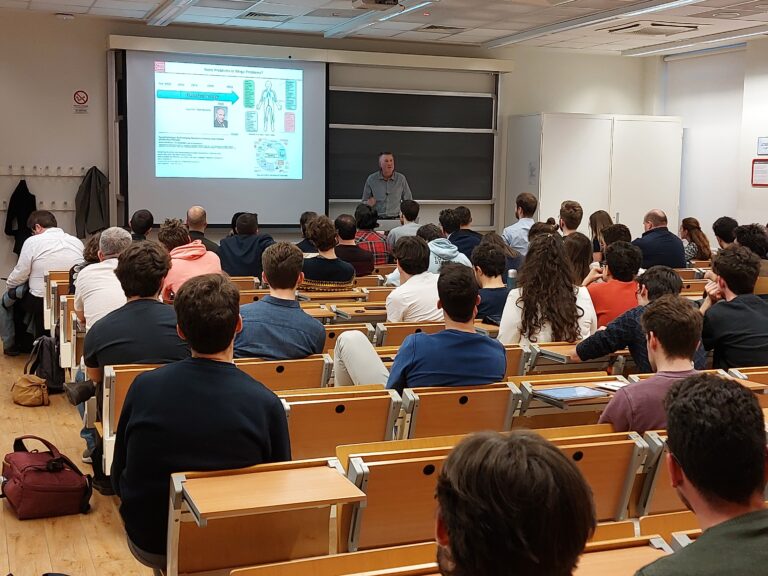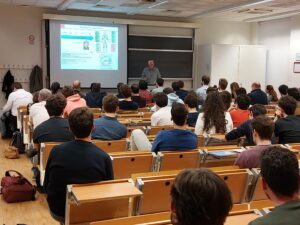 Under the title – Nano Technology, Opportunity or Threat? – MUSIQ organised an Open Science Debate at the Politecnico di Milano, on 23 March 2023.
Read More »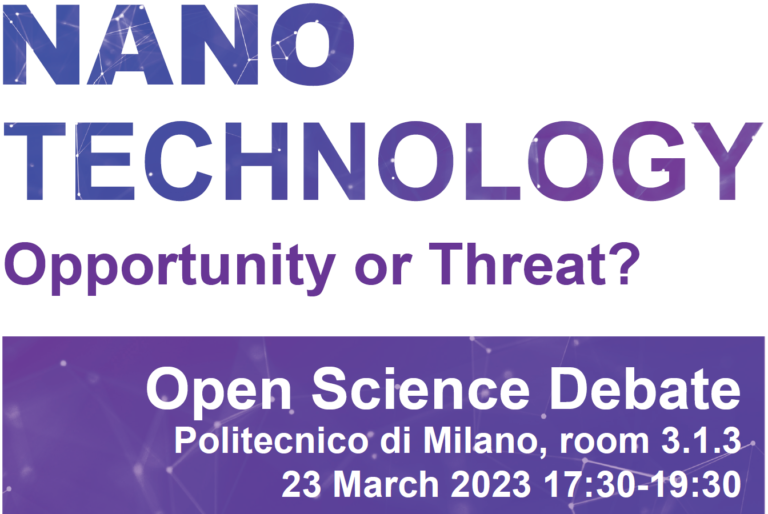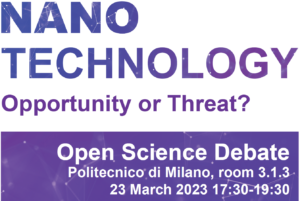 Carl Sagan stated over 30 years ago that "We live in a society exquisitely dependent on science and technology, in which hardly anyone knows anything
Read More »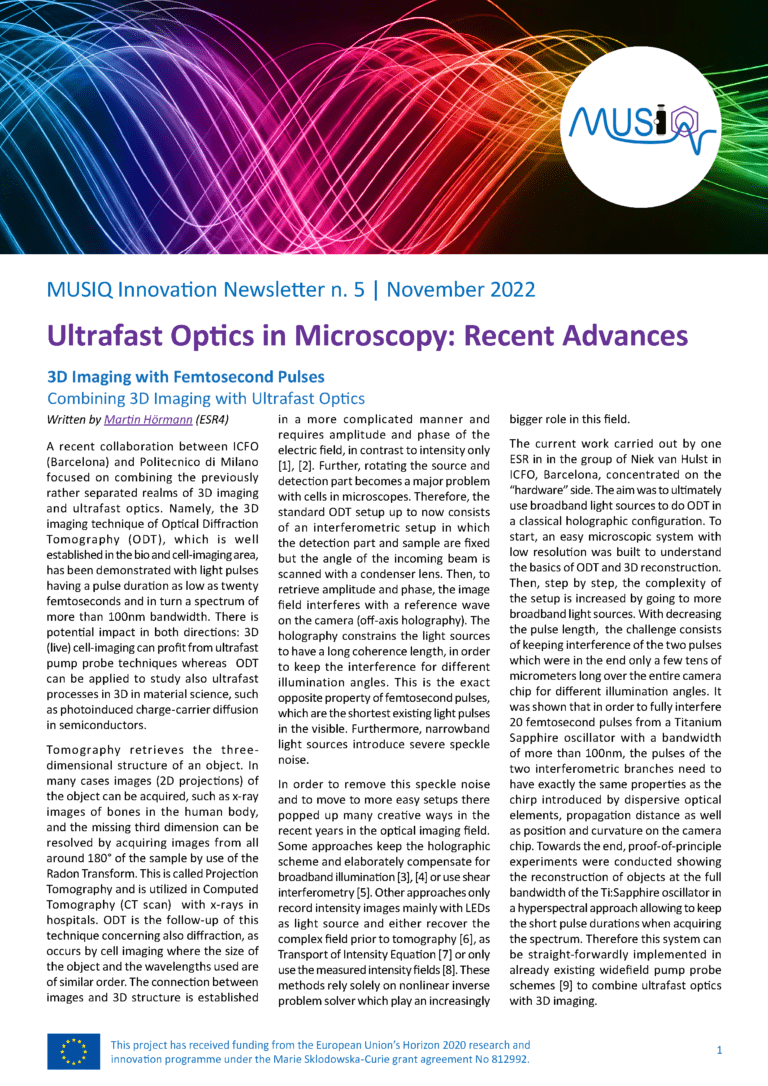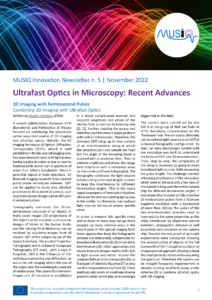 The fifth and final MUSIQ innovation newsletter has just been published and is available for you to read online. The topic of this newsletter is
Read More »